Global Entrepreneurship Week takes place on 12-18 November 2012 and as the economy continues to stutter, it has never been more important to create a more entrepreneurial UK.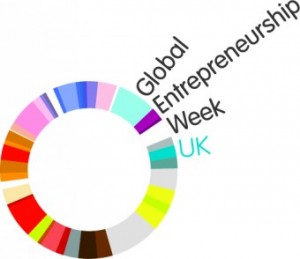 Global Entrepreneurship Week is the world's largest campaign to promote entrepreneurship, taking place in 115 countries.
Last year over 900 partner organisations got involved in the week here in the UK, helping us to reach 213,000 people through 2,305 activities.
From endorsement from the Prime Minister through to practical workshops for entrepreneurs and activities in schools and colleges, we believe that the 2011 campaign gave people the tools, confidence and networks to enable them to start up their own business.
So, what's next?
In 2012, we'll be using Global Entrepreneurship Week UK to 'pass on' the practical help & support needed by early start-ups and individuals who are considering taking the plunge.
Our aim is to create a collaborative, local and practical week which enables people to learn more about the wealth of support that is available to entrepreneurs in the UK.
Through the week, we want to:
Encourage those people who are not yet entrepreneurs to think about starting up their own business
Improve entrepreneurship skills for aspiring entrepreneurs and start-ups
Help people to access practical support – locally, regionally and nationally
Watch this space for more GEW 2012 news!